About Germany Ja

OUR BEGINNINGS
Once upon a time, in a land far, far OCONUS, Mr. & Mrs. MilitaryFamily arrived in Okinawa.  Mr. MilFam headed off to work and Mrs. MilFam, Baby 1 and Baby 2-on-the-way sat at home.  And they sat… wondering what to do and where to go.  Finally, Mrs. MilFam decided to head out and explore… and then blog about it, because she's cool like that.  She wanted to share what she learned with you, in case you might just be sitting too.
Soon some writer friends joined the blog, and before long OkinawaHai.com as we know it came to be.  Since its birth back in 2007, Okinawa Hai has been joined by sister sites Korea Ye, Turkey Tamam, and this one, Germany Ja.  We call our little family Overseas Yes!  The mission of all of our sites is to encourage military folk living overseas to get out and explore their wonderful host countries. (Psst – we're not run by any government agency. More on that on our Legal Page.)
Sometimes when you receive orders overseas, your response is YIKES!  It is our hope that the information found on our site – written by people just like you – can change your YIKES! to YES!  (That's why the second word in our site names means YES in the local language.)
Germany? Yes! Germany Ja!
HOW IT WORKS
Germany Ja runs on Submission Power, which means we only post on new topics when we've got your help. Want to join in the fun? Hop on over to our Submissions Page for information on how to join our community of writers. Take a look through the topics we've covered and familiarize yourself with our content. Return often to learn more. Comment if and when you see fit.
WHAT CAN GERMANY JA DO FOR YOU?
OUR TEAM
Today Germany Ja is managed by a team of behind-the-scenes magicians who make sure this site is running smoothly.
Sarah Forte - Germany Ja Local Manager
Contact: manager @germanyja.com
For Submissions information, visit our Submissions Page, then email: submissions @germanyja.com
Guten Tag! My German adventure began in August 2012 when my Air Force husband and I finally set foot together in Germany. Before living here we were stationed in Okinawa, Japan. While there I used Okinawa Hai as my guide to all things Okinawan. The Okinawa Hai team and I are excited to bring this Overseas Yes! platform to Germany. I want everyone to find something they love about living in Germany. Moving to Germany may not have been your decision, but your attitude about how you handle this opportunity is your choice. Traveling, eating, driving, hiking, shopping, even getting lost is an adventure here. We hope to become a guide to many Americans stationed in Germany. If you have discovered something you think everyone should know about, please let me know!
Joelle Yamada - Overseas Yes General Manager
For Advertising information, visit our Advertising Page and then email: advertising @germanyja.com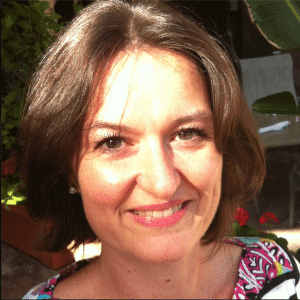 My husband and I survived three consecutive overseas moves in the Navy. We were first stationed on the paradise that is Oahu, HI; then a tour in Cornwall, UK; followed by a fabulous time in Okinawa, Japan where this site had its beginnings. We were lucky enough as a family to truly "Join the Navy, See the World." I loved every place and every journey, but they were all so different. Each move brought a new paradigm and way of looking at the world and a new set of skills for navigating the experience. Though I've since relocated back to the continental United States, I'm thrilled to be a part of helping other people find their way in a new place, learning to truly make it home.
Heather Gelormine - Overseas Yes Content Editor and Social Media Coordinator
For issues with Content on this site or to be added to our blogroll, email: editor @germanyja.com
 More than a decade ago, when I was a young newlywed, my husband's Army orders found us moving to Germany just weeks after I graduated from college. We spent our first three years as a couple – and later as a growing family – getting to know each other in the welcoming embrace of the overseas military community. After a return to US soil and a three-year tour in Colorado we realized we missed the overseas life, and begged our way into a tour in Japan where I became involved with Okinawa Hai. Our family has since PCSd back to the continental United States, but fortunately the virtual world allows me to continue working hard on behalf of military servicemembers and families who are striving to love the overseas experience.  If you find a glitch on the site, or information that is far past its expiration date, I'm the one to contact.
Contributors
All of the contributors listed below have contributed 5 or more posts to Germany Ja!, with the most recent first and working back.  Want to be on our Wall of Fame?  Head over to the Writers Wanted page to see how you can make that happen.
Casey C
Experienced the German life: June 2011 until June 2014
Relationship to the Military: Air Force spouse
German favorites: gluhwein, Christmas Markets, Oktoberfest, Rheingau Wine Region, castle exploring, the proximity to travel opportunities all over Europe, Rothenburg ob der Tauber, half-timbered houses, summer festivals, and spundekas!
Mrs B.
Experienced the German Leben:  Fall 2013 to present 
Relationship to the Military: Air Force spouse
German Favorites:  REWE grocery store, we love trying new things from there. Also love the German bakeries and tasting all the yummy treats.

Website: worldtravelingmilitaryfamily.com
Lucy
Experienced the German Leben:  I'm an American from the Midwest, now living in Stuttgart for about 3 years. We've relocated permanently, so Germany is most likely our forever home. I hold a work permit and have been teaching English and Spanish at the local universities. I've had some of the most important events of my life in Germany. We got married here (although we lived in the US at the time) and one of our kids was born and baptized here.
Relationship to the Military:  None. I came to Germany with my German husband (whom I met in the US while we were both in graduate school) and have kids that are dual citizens and bilingual (German/English) and attend German schools. This gives me a different perspective from many of the other writers on this site. I work in German universities and conduct most of my daily business (outside of the house, at least) in German. Since I can't shop at the PX or visit the library on base, I have to find creative ways to get a taste of home. 
German Favorites:  In Stuttgart, Luftballoon parents and kids magazine is a great resource for everything kid-friendly in the city. I also can't resist a good Flohmarkt (flea market) for buying kids' clothes. The best park in the whole world is at Killesberg (in Stuttgart) and the Wilhelma is an amazing zoo.
Kari
Experienced the German Leben:  August 2012 to Present
Relationship to the Military:  (Retired) Air Force spouse, now working for the DoD
German Favorites:  Weihnachtmarkts, dark beer, castles, proximity to so many borders to cross, opportunity to struggle through another language.
Website:  ingermanyabroad.wordpress.com
Amanda
Experienced the German Leben:  November 2011 to Present
Relationship to the Military:  Army spouse
German Favorites:  The opportunity to travel, the food, the wine, the abundance of festivals and celebrations, and the adventure in general.
Website:  amandapoverseas.wordpress.com
Amy
Experienced the German Leben: Sadly, only 8 months (August '12 – April '13) — Bavaria.
Relationship to the Military: Army spouse
German Favorites: Summertime evenings, wintertime snow, schneeballs, Christmas markets, riding the Deutsche Bahn, soft pretzels, orange Fanta, rolling hills, red roofs, and the word "tschuss."
Website: armyamy.wordpress.com
Michelle
Experienced the German Leben:  June 2012 to Present — Bavaria
Relationship to the Military:  Army spouse
German Favorites:  Living in Bavaria and enjoying all their traditions, food, beer, beautiful country side, and hospitality!
Website:  www.ArmyLifeTravels.blogspot.com
Meril

Experienced the German Leben: January 2008 to Present — Schweinfurt, Grafenwoehr, Vilseck
Relationship to the Military: Army spouse
German Favorites: I love how easy it is to travel, either in Germany or anywhere in Europe by just being In Graf. Everything is only hours away. I love Christmas markets, Medieval fests and Volksfests….just being out and about finding something new to explore with my family. All the castles and castle ruins, beautiful nature
Website: pearlsdiamondsandeverythingelse.wordpress.com
Sarah
Experienced the German Leben:  August 2012 to present
Relationship to the Military: Air Force spouse; I work as a full-time civilian for the Air Force
German Favorites: Travel, travel and travel! There are so many wonderful places nearby and easily accessible! I also love the Christmas markets; German bread, beer and chocolate; and did I mention travel?
Currently Germany Ja Manager